Welcome to WingPC
Showcase.
---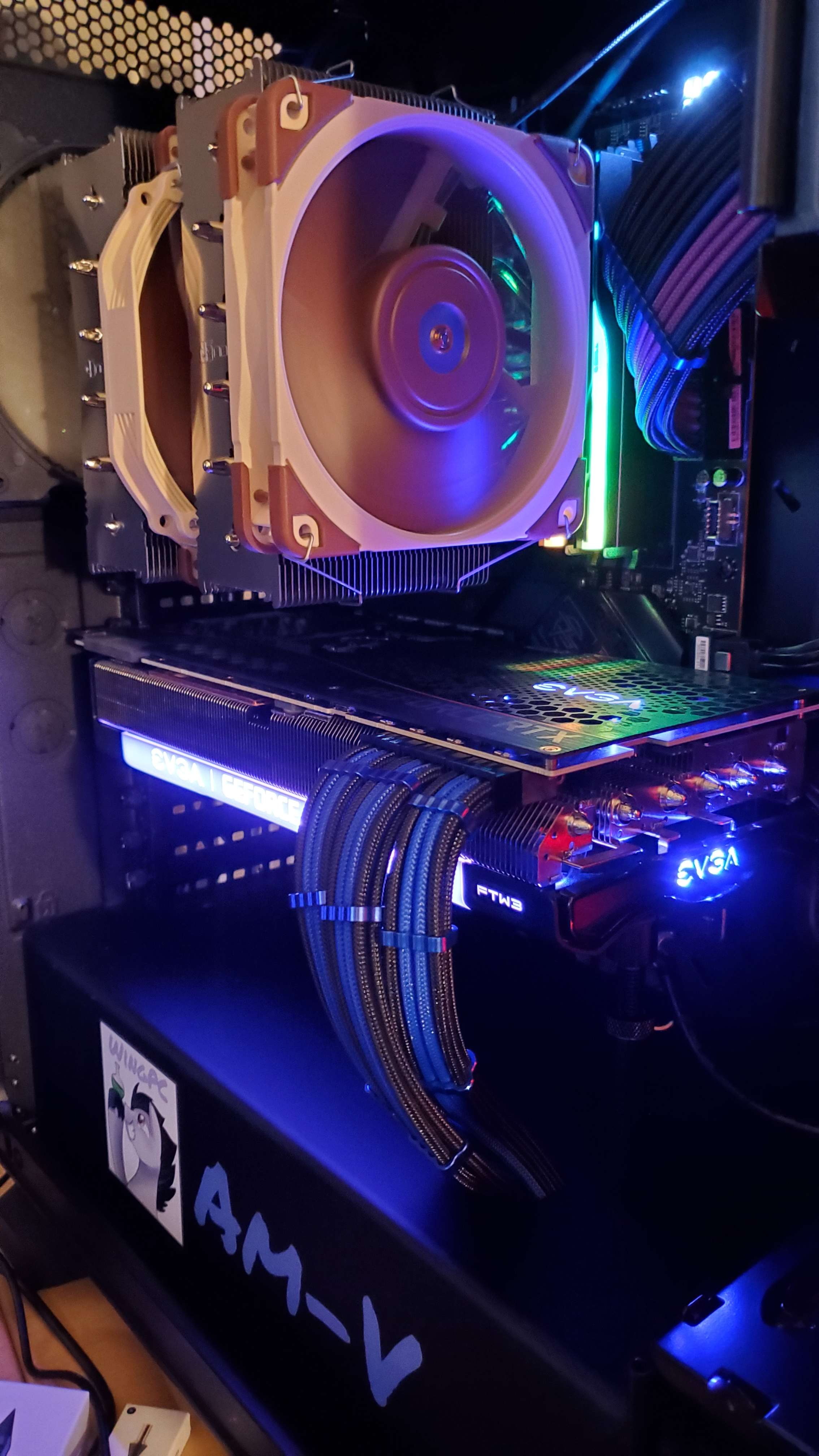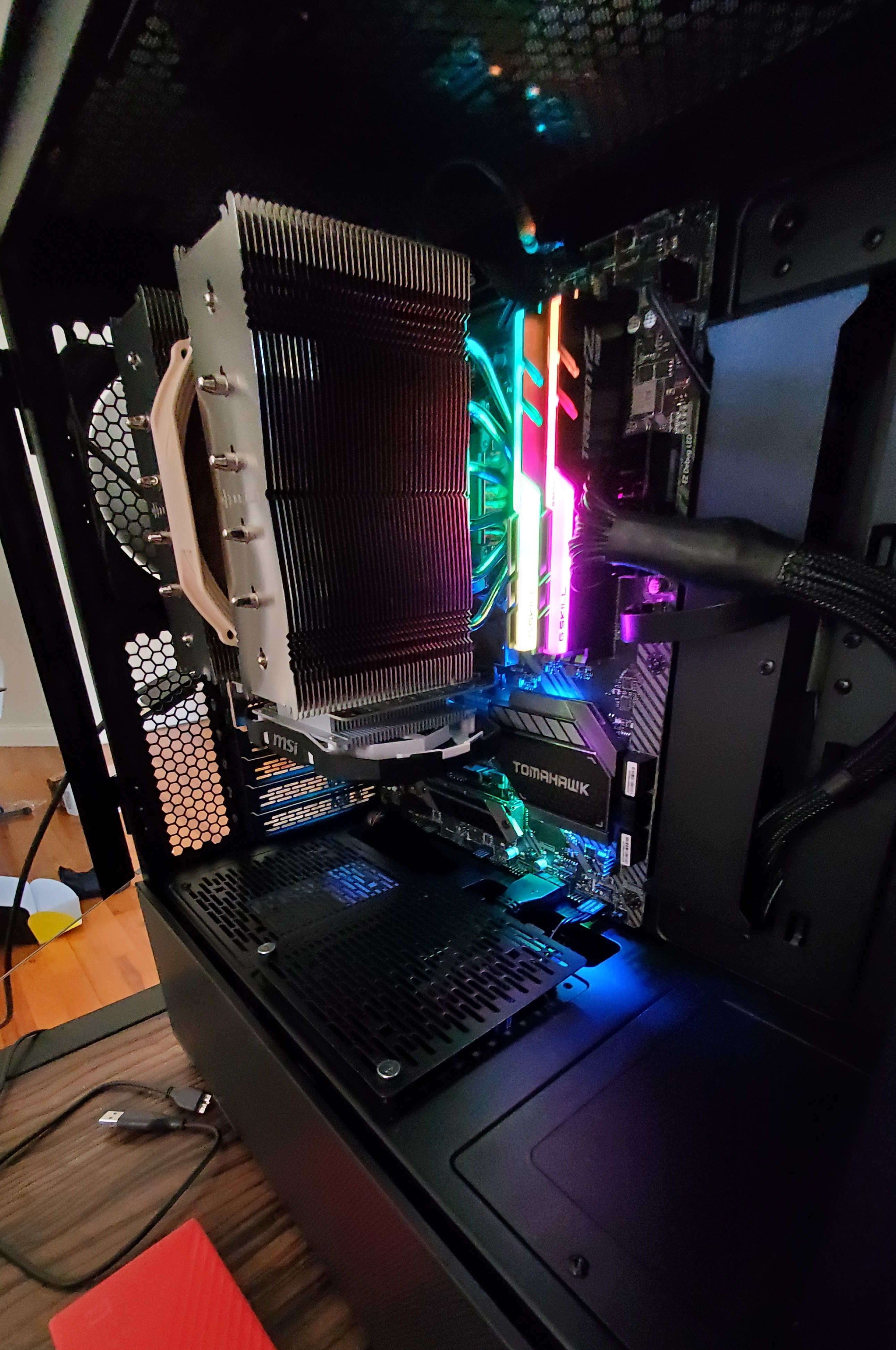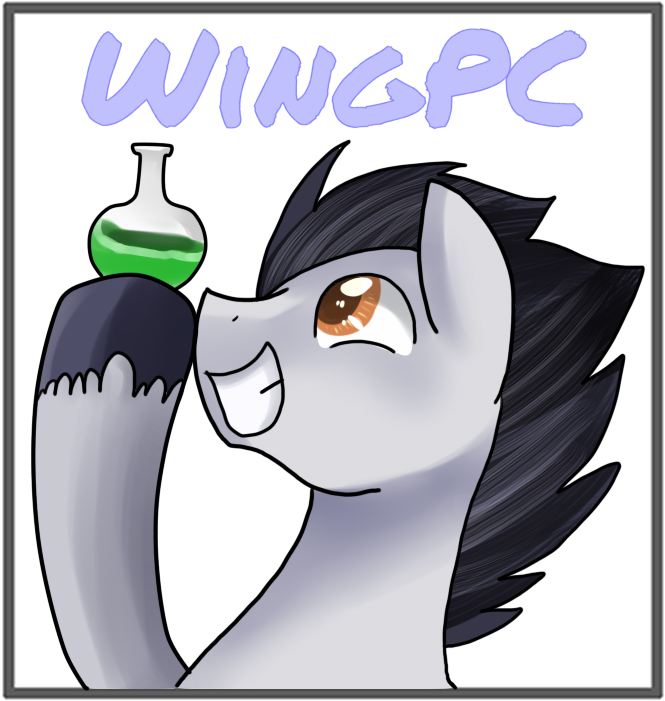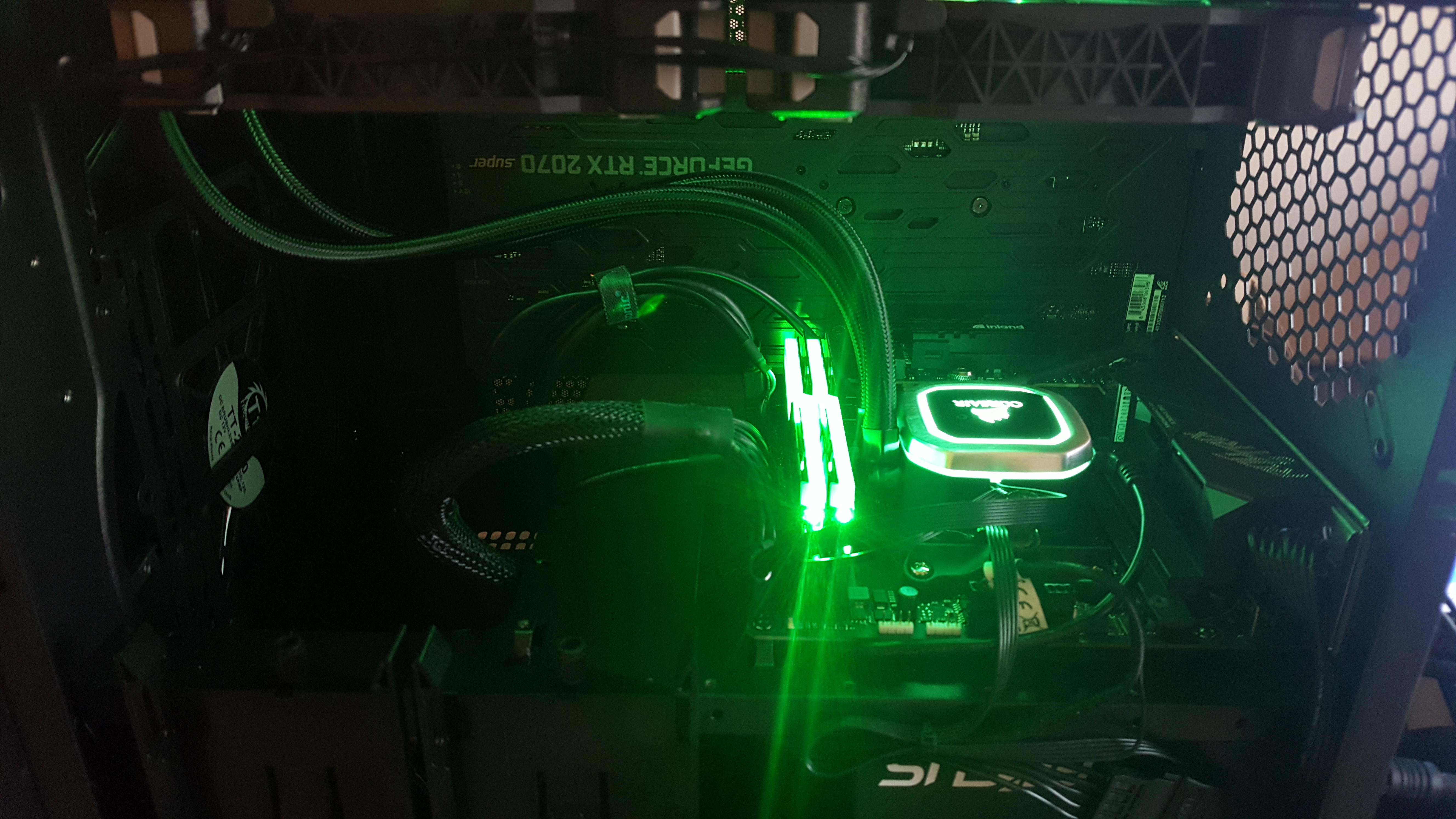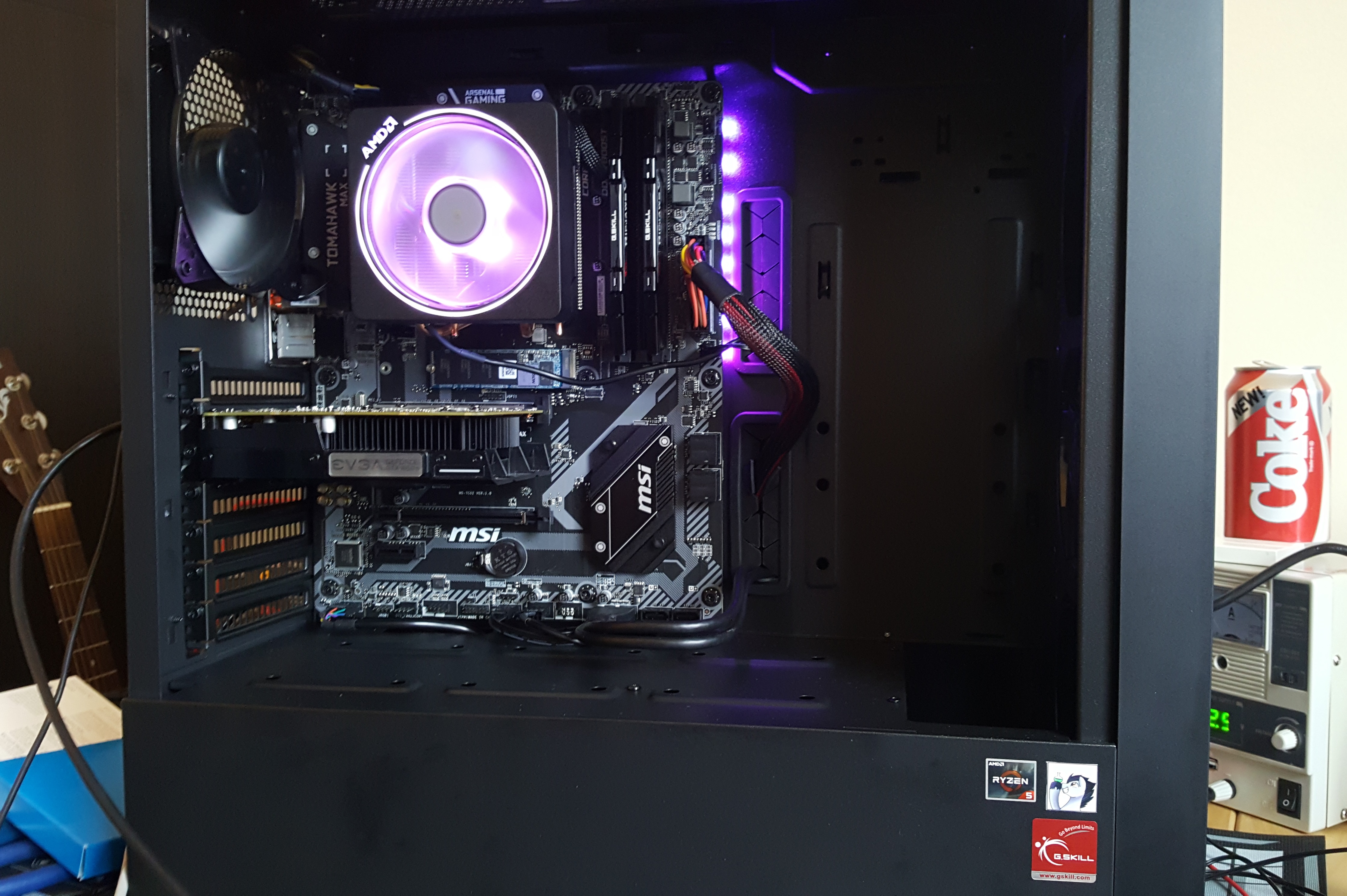 Services.
---
WingPC works with clients to create custom computer build lists that fit a host of needs. Once a list is developed, we acquire parts, construct the PC, stress test it, and benchmark the hell out of components. All WingPCs undergo rigorous testing to verify that components are functioning as intended, and additional overclocking studies are available because Wing is a psycho.
We also have some services that are a little bit rarer to see in the custom-build community. The Radiator Stab Test is arguably one of the most sought-after options. Seriously, I get asked about it all the time. The Ryzen Cooler Dismount Package is also an attention-grabber. We've found that some clients really enjoy damaged AIO radiators or worry about potentially bent pins while working with an AM4 socket. I should also take this opportunity to mention our bloatware! WingPCs come with the dumbest Windows boot chimes ever recorded. There's even an ASMR option for all you insomniacs.
On a more serious note, WingPC offers troubleshooting support to assist clients if a currently owned computer is exhibiting less-than-ideal behavior.
The XYZ of WingPC.
---
The Second Cousin Squad is here to get you a lit PC straight out of the NerdNation.
I've built computers for a long time. Then society got absolutely wrecked due to human malware, so I decided to build a few for my friends. In case it's not obvious yet, this is a total BS company. However, I do take some pride in the work I've done to bring my friends' builds to life. GummyRipper was speficially designed to be installed into a big-rig sleeper, and the bright lilac disk of baker goodness was ushered in to give one of my besties a real streaming option. So who am I, and who else did I rope into the soaring unknowns of WingPC?
Wing
Founder & Builder
I acquired my love for PCs while gaming it up as a kid. Working as a particle physicist also gave a pretty big boost to my appreciation for tech, so it makes all the sense in the world that I'd gun through some quarantine time by putting together some comp builds.
MidnightPremiere
Artist
I took a wad of cash and threw it at this beast of an artist to hook GummyRipper up with a custom background. While she claims she takes payment in exposure bucks, I say that's a load of crap. MP is a top-notch artist. Go commission her. She runs an actual business, unlike this.
Autumn Tea
CanadaOps & Foxy Trigger CEO
We proudly reserve our biggest gun for the north. Dynamite creative, Tea brings something to this team that no one else can. She's the only person alive who can tug a Foxy Trigs in all the right ways, and if you can trust someone with that, you can trust her to run operations in Canada.
Wisp
Secretary
Sometimes, you just need a secretary who can wrangle your kind of crazy. Sometimes, you need an office powerhouse who loves fluffy things and brings her cat. Sometimes, you need a strong voice in the office who can sing WingPC and make your dreams come true. That person is Wisp.
ShadowedEmber
ShadowEdge PC Customs CEO
Do you live in the Southeastern US? Do you feel the heat? If you want your PC to reflect the edgiest edgelord memes that you have ever seen, then it is time to hit up ShadowEdge PC Customs, a WingPC subsidiary. Our friend in Florida brings the absolute best when it comes to cooling performance with additional suites for Opened Loop Pump testing and IHS reseating stability.
Summer Song
International Wing Wrangler (EU CEO)
When the timezones get tough, and the sleep is deprived, there is one person in the world WingPC can count on to make sure that Wing does not do something stupid. Proficient with high-end, air-cooled solutions (and a beastmaster with Windows PowerShell), Summer Song brings the finest August meldoies to help drive away the I really need an upgrade blues.
Packages.
---
Thanks for browsing some of our package options.
Custom Build
List Planning
Part Acquisition
Build Construction
Stress Testing

Cost of Parts

plus $25 per build-hour




plus Cost of Shipping
Serial Number Lookup
---
Build Information
WPC#1 - Am-II || 2001-2012. || Personal Build: Abit AI7, Pentium 4, XFX AGP GPU.
WPC#2 - The Zedekiah || 2009-N/A. || The Davis Build. No spec info.
WPC#3 - Am-IV || 2012-2023. || Personal Build: Asus P8Z68 D/Gen3, i7-2700K, 16 GB DDR3-1600, GTX 570 Classified / GTX 1070 Ti FTW2.
WPC#4 - Aurora-I || 2012-2016. || Mom's Build: Asus P8Z77-V LX, i5-3570K, 8GB DDR3-1600.
WPC#5 - Aurora-II || 2016-2022. || Mom's Rebuild: MSI B150M Mortar, i5-6500, 8GB DDR4-2133.
WPC#6 - Am-V || 2019-2023. || Personal Build: MSI MEG X570 ACE, Ryzen 9 3900X, 32GB DDR4-3600, GTX 1070 Ti FTW2 / RTX 2080 Super FTW3 Ultra+OC, Corsair 760T Case with ColdZero PSU Shroud, Samsung 980 Pro, 970 Pro, and Corsair MP Force.
WPC#7 - GummyRipper || 2020-N/A. || Match's Build: Asus X570 ROG Strix-I, Ryzen 9 3900X, 32GB DDR4-3600, RTX 2070 Super FTW3 Ultra+OC.
WPC#8 - B&B || 2020-N/A. || Neon's Build: MSI B450 Tomahawk Max, Ryzen 5 3600X, 16GB DDR4-3200, GTX 1050 Ti / EVGA 3060 Ti.
WPC#9 - Suave's Castle || 2022-N/A. || MP's Build: MSI B550 MAG Tomahawk, Ryzen 7 5800X, 32GB DDR4-3600, GTX 1050 Ti / GTX 1080 Ti, Lian Li LC2 Mesh C Perf., Samsung 980 Pro.
WPC#10 - Aurora-III || 2022-N/A. || Mom's Build: MSI PRO B660-A DDR4, i5-12400, 8GB DDR4-2133.
WPC#11 - Am-V.2 || 2023-N/A. || Personal Build: MSI X670E Carbon, Ryzen 9 7900X, 32GB DDR5-6000, EVGA 3090 FTW3 Ultra. Am-V.1 Case+Storage.
WPC#12 - Trigger-I || 2023-N/A. || Recomm'd Am-V.1, MSI MEG X570 ACE, Ryzen 7 5700X, 64GB DDR4-3600, EVGA 3060 Ti, 2x Samsung 980 Pros.